These rocks really ROCK, and the creator is so Blessed by God. I can't tell you how exciting it was to get to meet our artist for the blog today. My goosebumps had goosebumps!!! The stories that she told and just the artwork in itself was awesome to look at. Now I am rambling, just thinking about that day when we met. Without further ado... Meet my new friend, Patty!!!
She does art with rocks, and not just any old rocks. The best thing that I can do is show you some of her booth and then really, Really, REALLY encourage you to go take a look at her website and read her story!!! This is one remarkable lady that hit that spot where we don't know what to do and just call out to God and go on a seeking spree. And, when He answered, she was all ears!!!
WELL THAT JUST BITES!!! I have been trying for over 45 minutes to get the pictures to download onto here and I just can't get it to work. Dunno what is up with the computer or the pictures. So....guess you will have to go straight to the source...
http://www.zamzone.com/angels/default.asp
These are a few of her works.... and also there is a link to meet the artist, you can read all about her. Some of her smaller pcs are quite affordable and her email address is right there on the site!
OK...I did manage to figure out to upload from her site. Patty's works are truly amazing!!!! One day, I hope to own one of her creations! The way they catch the light is just amazing! IF you drop her a line, tell her that Pam said "hello", not that she would remember me,...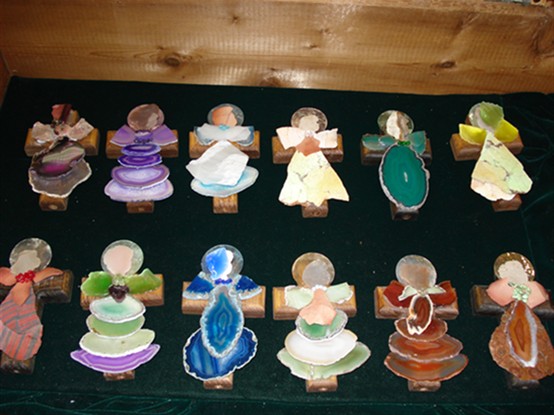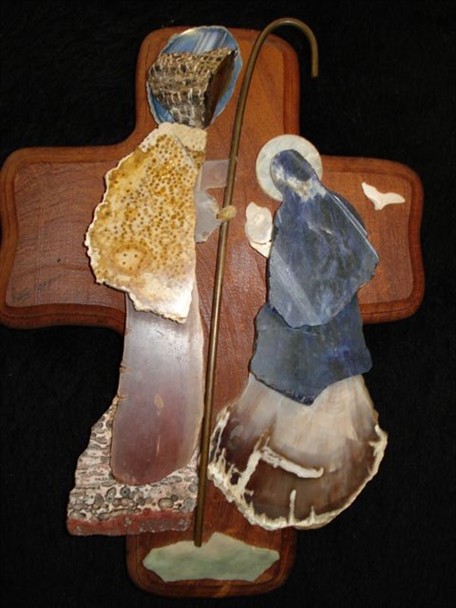 See ya in a couple of weeks. IF you are local, I have two shows coming up...
This Saturday at
Parkerfest. Event with craft show, live music, complimentary food and non-alcoholic drinks.
Saturday, October 20, 2012
Parker Preserve, Parker Road and Gray Lane (outside)
11am to 4pm
And then, my largest show of the year is the following weekend at JJPearce High School...I am still set up in the front large room to the right of the fireplace, stop by and say hello!
October 27 and 28. See their website for more info and directions.